The original building of the Harvard Inn is of Tudor construction and its history goes back to before 1528…
The crown beams, that have been exposed in rooms 6 & 7 are thought to constitute part of the original hall and in room 6, a Tudor window can be seen. This unglazed window was on the rear elevation of the Inn but a later extension encapsulated it into an internal wall. When the recent refurbishment of the building was being undertaken an oak beam was found in the south wing bearing the initials of the carpenter and dated December 1610, [this is displayed on the reception wall].
The work in the 1600's added a further wing and at this time, the nostril fire place was installed, being one of only three known in Essex. This was probably used for cooking, as the double flue would have created a greater draw and therefore creating more heat from the fire. The historical extensions are clear to see where beams and levels change in various parts of the property, this gave particular problems to the refurbishment work, when converting it back to an Inn with the 14 en-suite letting rooms.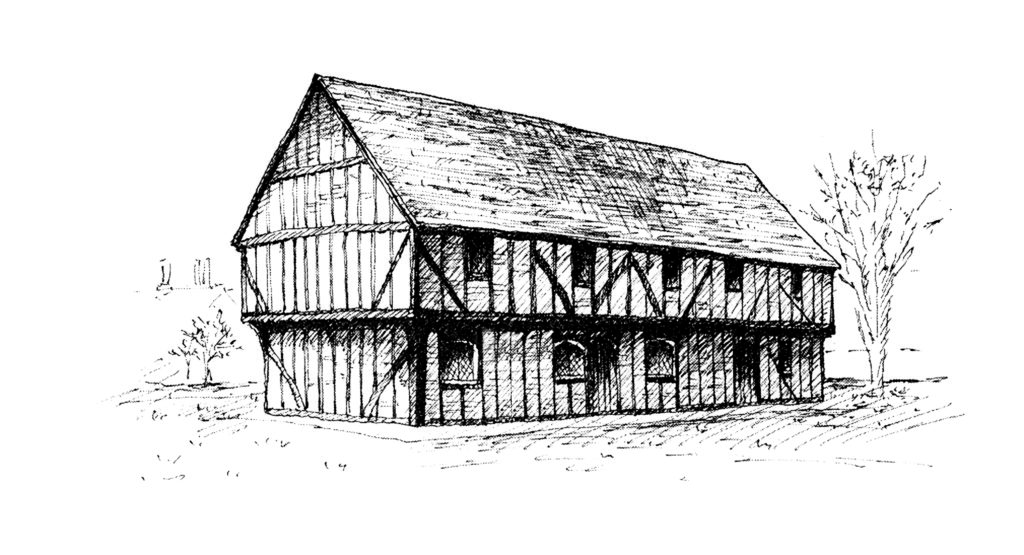 Though, from its external appearance, The Harvard Inn appears to be an eighteenth century building, its history goes back to before 1528 where it is first mentioned in records of this time. It was part of the manor of Imphey Hall which was owned by the Petre family of Ingatestone and West Horndon. The Inn was a freehold property belonging to this manor and the owners had to pay a quit rent to the manor. The earliest known deed for the inn, previously called the Cock Inn, can be found in the register of title deeds set out in full from the Petre estates in Essex.